Livestock and poultry nutrition
We supply a comprehensive nutritional range of additives and proteins used in commercial feed production for all livestock species. Our nutritional portfolio is quality guaranteed at the most competitive pricing. We export our nutritional products by road, sea and air through an extensive transport network and ample experience in the logistics industry. This ensures we get your products to you in the shortest possible time frame and in the most cost effective manner.
Our range of quality feed inputs is supported by qualified animal nutritionists available to assist with all technical queries. Our nutritional product offering is comprehensive. If the product you need is not listed here, please contact us.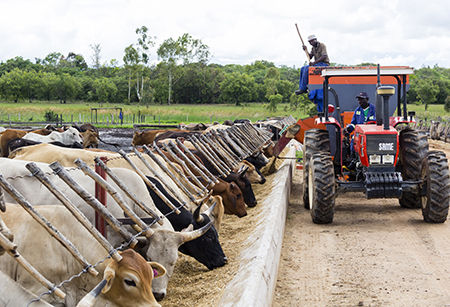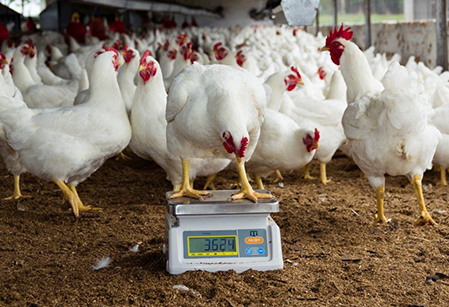 Proteins
Protein is a key component of animal feed. Substituting byproduct proteins for a portion of the soya requirements are an excellent means diversifying diets while reducing costs. We have a thorough and comprehensive quality assurance program specifically for byproducts to ensure safe premium quality proteins:

Fishmeal
Meat and bone meal
Corn gluten meal
Blood meal
Commodities
We export most traded feed commodities, but are especially focused on the proteins, including – but not limited to – the following products:

Soya beans
Soya bean meal
Full fat soya oil cake
Degummed crude soya oil
Sunflower oil cake
Feed additives
We place tremendous emphasis on efficacy, bio-availability, feed safety and traceability to ensure that all feed additives we supply truly add value to the feed formulations and deliver the best performance in measured production results across all production animal species.
Amino acids
Offering a full complement of essential synthetic amino acids to ensure a balance diet at least cost, our amino acid range is selected based on handling, flowability and mixability traits.

Lysine HCL
Methionine DL
Threonine L
Premixes and macro packs
All premixes and macro packs are either built according to specifications provided by our client, or our nutritionist can design a customized range for your business. Premixes and macro packs are manufactured in a state of the art FAMI-QS certified production facility. Our facilities adhere to the most stringent of international QA guidelines.
Vitamins and Minerals
Our vitamins and minerals are selected for their bio-availability, active concentration, stability, solubility and homogeny of particle size.

MCP and DCP
Limestone in grit and powder form
Individual Fat Soluble and B Vitamins
Choline chloride
Individual Micro Minerals
Feed health and hygiene
A carefully vetted range of feed hygiene products to ensure microbial, mold, fungal and mycotoxin control:

Salmonella Inhibitor
Mycotoxin Binder
Antioxidants
Mold Inhibitors
In-feed medication
Our in-feed medications are carefully selected according to best-practice veterinary programes. In addition, we are able to help customers apply these treatment strategies and rotational programmes to suit their specific on-farm situation.
Our Anticoccidial range is inclusive of chemicals, ionophores and diavalent / polyether ionophores to ensure we maintain an aggressive rotational program. The extent of the range ensures that, with the proper rotational program in place, there will be no resistance to coccidia. Proper use of anticoccidals will encourage improved intestinal integrity and result in enhanced performance through better feed utilization.
Our in-feed antibiotic range offers a set of therapeutic management tools allowing producers to control disease safely and effectively. This leads to improved productivity whilst boosting profitability. Our veterinarians can offer accurate treatment advice upon consultation.